After our second miscarriage I was devastated. I decided to read the book of Job. While this book is not a book that provides encouragement in excess, but I knew that Job had lost way more than I had and yet he managed to keep a good attitude. He never blamed God for anything that happened to him. I wanted to be like Job, but I knew I was in danger of becoming angry and bitter.
I will admit I was relieved when I finally got to the end of the book. And I'll also be honest and tell you that it did nothing to help me feel better. I decided to read the book of Psalms instead. But as I was flipping from Job to Psalms in my Bible, a thought occurred to me.
When the story of Job started out, Job was a rich man. He had lands and cattle and servants and a wife and 10 children. He had everything he could have wanted and
more.
Then, one by one, God allowed things to be taken away from him. But, "I
n all this Job sinned not, nor charged God foolishly...
"
Because of his faithfulness, God rewarded him with double the land, cattle, gold and servants. God restored everything he'd lost times two...a double portion... But at the beginning of the book Job had ten kids. At the end of the book, God should have given him twenty kids, right? (Poor Mrs. Job!) But that's not what happened at all. At the end of the story, God gave Job ten kids. Only ten kids?? That was the same as before. It just didn't make any since to me.
I wondered about this for 3 days. Why would God restore everything in double portion except for his children? Of everything he lost, his children would have been the most loved. The most important. The heirs of his fortune. His legacy.
Finally one day I realized something. God DID double Job's children. The first ten children were still Job's! They weren't living on the earth any longer, but they did still exist. They were still Job's children. Job had 20 children. Always and forever Job would have 20 children!!
I was so excited! I called my husband then and there. I proceeded to tell him what God had showed me. The fact that those 2 little babies are my babies and always will be was just what I needed! (God always gives us what we need!)
You see, God was kind enough to let me keep 4 healthy babies. The other 2 are with Him and someday I'll see them. We shall be "
known as we are known
". Which simply means they will know me and I will know them. We will have a relationship. We will worship God together!
This is not a very good picture, but this is a necklace that I wear almost every day. It has 6 birthstones on it. One for each of my children - the four that live in my house with me and the 2 that live in Heaven. This necklace is such a blessing to me because it's the only physical proof and memory I have of 2 of my children. I will wear them around my neck just about every chance I get until the day I see them in Heaven! I love to remember my babies!
For more information and posts on miscarriage click the picture link below!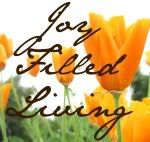 ~~~~~~~~~~~~~~~~~~~~~~~~~~~~~~~~~~~~~~~~~~~~~~~~~~~~~~~~~~~~~~~~~~~~~~~
If you are new to Hidden Treasures, we'd love to invite you to connect with us on Facebook

or

Twitter

. Or you can
have
our posts delivered directly to your E-mail or

RSS feed.

Thank you so much for taking the time to read our posts!
~~~~~~~~~~~~~~~~~~~~~~~~~~~~~~~~~~~~~~~~~~~~~~~~~~~~~~~~~~~~~~~~~~~~~~~